Kan hriat angin vawiinah UEFA Champions League Round of 16 draw neih a ni. Mahse, he draw ah hian Manchester United fans te an lungawi thei lova, Twitter lamah an lungawi lohna hmuh tur a tam hle. Cristiano Ronaldo leh Lionel Messi te hmachhawn tir an duh tiin Fans te chuan UEFA an mawhchhiat.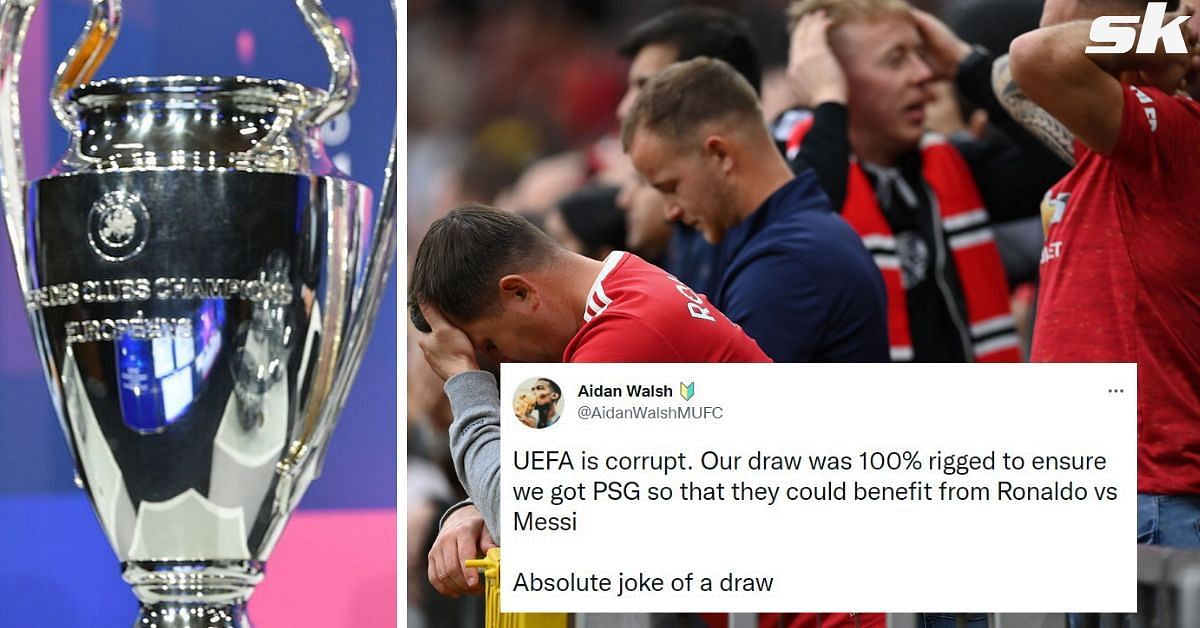 Thil nih dan a intanna chu Manchester United leh Villareal te hi Group stage lamah group khat ni mahse, Round of 16 ah pawh draw tlan a ni. A hnuah Atletico Madrid chu la chhuakin, UEFA lam chuan Red Devils nen draw theih a nih loh thu an sawi, a chhan chu midang nena an draw tawh avangin.
Manchester United leh PSG draw a nih chungchangah Manchester United fans te an lungawi lo tak zet a, UEFA chu thiam loh an chantir. Supporters thenkhatte chuan Man City leh Paris Saint-Germain chu draw tur a ni zawk niin an ngai.
Twitter lamah Man Utd fans tamtak ten lungawi lohna an lan tir a. Pakhat chuan UEFA hi an ei ru a ni, Lionel Messi leh C Ronaldo atang hlawkna tamtak tel an duh tih hi 100 ah 100 a chiang, draw nuihzatthlak tak a ni tiin a lungawi lohna a lan tir.
United leh Villarreal hi group khatah an awm tawh a, mahse, draw leh anni, Atletico hi kan draw thei lo, a chhan chu Villareal nen kan draw tawh avangin, a bul atang kan siam tha thei tawh lo tiin UEFA lam chuan an sawi a, Ronaldo leh Messi hi inhmachhawn tir ngei ngei an duh a ni tiin pakhat dang lehin a lungawi lohna a lan tir.
Hei chauh hi a ni lova, mi tamtakin Mess vs Ronaldo hi khelh luih tir annih thu an sawi.
Breaking News, thil fel loh a awm avangin UEFA Champions League round of 16 draw that leh a ni. Manchester United in PSG an hmachhawn leh dawn lo e.
Round of 16 draw that leh hnua fixture chu kan rawn tarlang nghal.
Source SL