Kan hriat angin Zurich-ah The Best FIFA Awards hlanna ceremony hman a ni a, Bayern Munich superstar Robert Lewandowski chuan hnehna award lian ber a dawng a nih kha.
Robert Lewandowski hian The Best FIFA Men's player award-ah hian Paris Saint-Germain superstar Lionel Messi leh Liverpool forward Mohamed Salah a hneh a ni.
He award dawngtu tur hi players leh coaches hrang hrang ten an vote a, an duh ber pathum an thlang chhuak theuh a ni. A hnuaia kan rawn tarlan hi Robert Lewandowski'an a vote te anni.
Robert Lewandowski'an a vote te:
1) Jorginho (Chelsea and Italy)
2) Lionel Messi (Barcelona/PSG and Argentina)
3) Cristiano Ronaldo (Juventus/Manchester United and Portugal)
Jorginho hi club leh ram tan a che tha ang reng hle a, UEFA Champions League leh UEFA EUro 2020 chu CHelsea leh Italy tan a chawi a ni. 2020-21 season-a a chet that em avangin UEFA Men's Player of the Year atan thlang a ni bawk.
Robert Lewandowski'an a vote pahnihna Lionel Messi pawh Barcelona tan a che tha hle. Club lamah duh angin season hmang tha vak lo mahse, La Liga top scorer a ni a, match 35 a khelh atang goal 30 a khung. Kum 1993 hnuah a vawikhatna atan a ram Argentina chu Copa America nomawi a chawi pui a, hei vang hian 2021 Ballon d'Or pawh a vawisarihna turin a dawng leh bawk.
Lewandowski'an a vote pathumna Cristiano Ronaldo erawh Juventus lama season tawpna ber a khelhnaah Serie A nomawi an chawi thei lova, Euro 2020 ah pawh a ram Portugal chu Round of 16 ah a tlak pui bawk. A team te che tha vak lo mahse, Serie A leh Euro 2020 ah khan top scorer a ni tho.
Robert Lewandowski'an The Best FIFA Men's Player Award Dawn a phu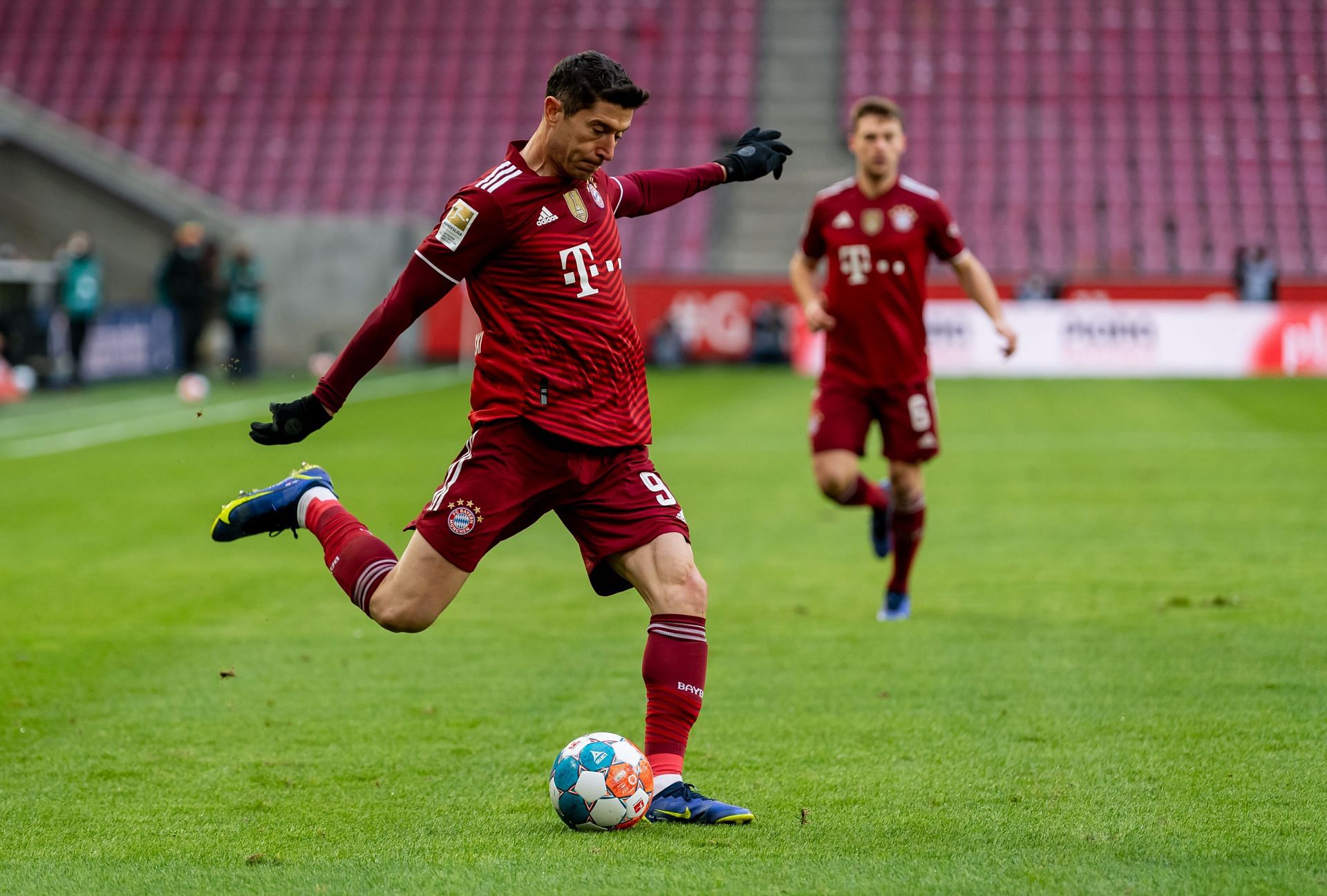 2021 Ballon d'Or kha dawn phu ber zingah tel mahse, a chet that em avangin The Best Men's Player erawh a dawng a ni.
2020-21 season-ah khan Bayern Munich tan all competion ah games 40 a inlan atang goal 48 lai a khung thei a, Bundesliga season khata goal khung hnem ber record neitu Gerd Muller a khum bawk.
Source SK