Real Madrid, Barcelona leh Manchester United te chuan Denmark leh Sampdoria forward kum 21 a upa Mikkel Damsgaard chu lak tumin an bei dawn niin report in a tarlang.
Mikkel Damsgaard hi winger-a khel thin ani a, attacking midfielder-ah pawh a khel thin tho. Sampdoria tan khel mekin a che tha ang reng hle. 2020-21 season-ah khan Sampdoria tan goal 2 a khung mai bakah assist vawi 4 a nei tling.
Club tan a chet that em avangin Euro 2020 ah Denmark tan a khel a, Euro 2020 ah pawh hian player che tha pawl tak a ni, Denmark in Euro 2020 Semi final an luh theihnaah pawh player tangkai tak leh pawimawh tak pakhat a ni. Real Madrid, FC Barcelona leh Manchester United te chuan a that zia an hria a, lak luh an tum dawn.
England nen Euro 2020 semi final an khelha free kick goal mawi tak khungtu kha a mah hi a ni. Mahse, extra time an khelh hnuah England chuan 2-1 in an hneh hram.
Tunah hian Real Madrid in winger lak luh tur an zawng mek a, Barcelona pawhin Messi thlaktu tur ang reng deuh winger an melh ve bawk. Premiere League club lian Manchester Uniteh pawh hian an forward line tih khawng an tum zual sauh sauh bawk.
FC Barcelona hian tun summer transfer window-ah Memphis Depay leh Sergio Aguero an la lut tawh a. Manchester United lam pawhin Borussia Dortmund atangin Jadon Sancho an la lut ve bawk.
REAL MADRID, FC BARCELONA LEH MANCHESTER UNITED TE CHAUH HI MIKKEL DAMSGAARD DUHTU ANNI LO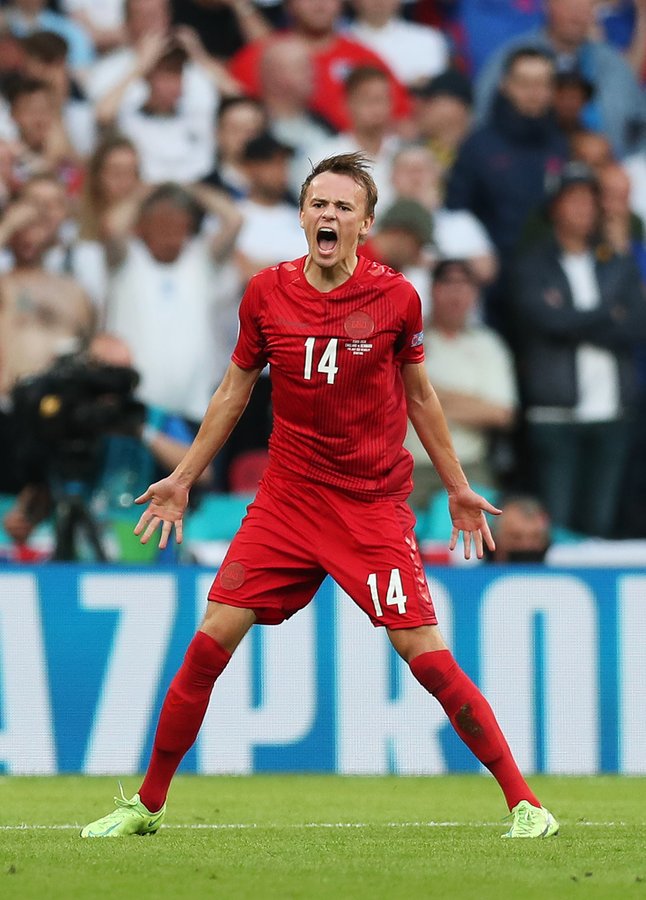 Real Madrid, FC Barcelona leh Manchester United te chuan Mikkel Damsgaard lak luh tumin an bei dawn a, mahse, kum 21 a upa Damsgaard hi Euro 2020-ah a chet that em avangin European club lian hrang hrang ten an duhrawn a ni.
Gazzetta dello Sport in a tarlan dan chuan Damsgaard duhtu zingah hian Liverpool, Tottanhem Hotspur leh Juventus te pawh an awm niin a tarlang. An sawi zelnaah Damsgaard man tur hi €40 million vel niin an sawi.
Kan hriat angin Covid 19 avangin club hrang hrang ten sum lamah harsatna an tawk nasa hle a, €40 million hi he rawlthar man atan chuan a tawk viau mai. Real Madrid, Barcelona leh Man Utd te hian an biak vat a rinawm.
With almost every club having taken a financial hit due to the Covid pandemic, the price tag of €40 million could deter some from pursuing the youngster. Expect some of Real Madrid, Barcelona and Manchester United to give up the chase sooner or later.
Source SK