Manchester City leh Liverpool chuan Arsenal star Granit Xhaka lak luh an tum dawn niin The Hard Tackle kal tlangin Transfermarketweb in a tarlang.
Arsenal-ah Granit Xhaka hmalam hun hi a chiang tawh lova. Swiss international hi AS Roma lama lut tur angin thuthang a awm mek.
Mahse, Euro 2020 khelhah Xhaka hi a che tha hle a, a hmain Xhaka hi player sang tak tia sawi ani ngai lo. Mahse, Euro 2020 a chet that em avangin Premiere League club lian pahnih Liverpool leh Manchester City a hip niin report in a tarlang.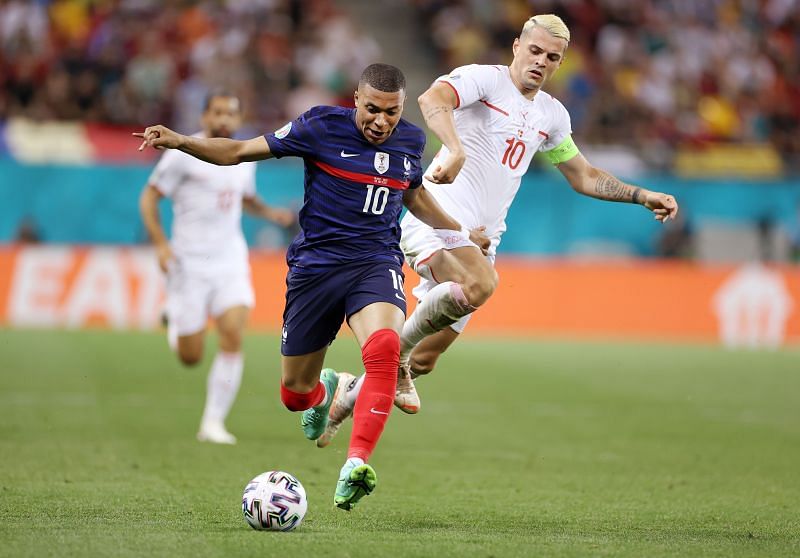 Arsenal hian a hmain Xhaka man atan €20 million an hauh tawh a, mahse, Euro 2020 a che tha Xhaka hi Liverpool lamin an duh avangin a man pawh an tih to deuh a rinawm
Liverpool leh Arsenal in tun summer transfer window-ah an midfielder an thawm tha dawn
Arsenal leh Liverpool hian season thar inbuatsaihna atan an midfield lam an thuam tha dawn niin an sawi. Arsenal hian Granit Xhaka chhuah hunah amah thlaktu tur player dang an zawn a ngai dawn a. Amah thlaktu tur atan hian Sheffield United midfielder Sander Berge leh Euro 2020 a Italy tana khel mei Manuel Locatelli chu an langsar hle.
Liverpool pawhin Season thar inbuatsaihna atan midfielder thar an mamawh dawn. Tun Summer-ah hian Georginio WIjnaldum chuan Reds chhuahsanin Paris Saint-Germain a pan a nih kha. Wijnaldum hi Jurgen Klopp hnuaia khel player tha leh pawimawh tak pakhat a ni. Kum 2016 khan Liverpool a zawm a, Premiere League match 190 khelh tur awmah match 179 lai a khel tling.
Liverpool nena sawi zawm midfielder hi an awm nuk a, Marcos Llorente leh Florian Neuhaus chu a langsar pawl tak anni. Mahse, Arsenel midfielder Granit Xhaka pawh hi Jurgen Klopp hnuaiah a tlak viau dawn niin a lang. Kum 28 a upa Xhaka hi Premiere League lama experience nei a ni a, Gunnars tan match 161 inlan tawhin goal 9 a khung tawh.
Liverpool hian season thar inbuatsaihna atan Premiere League experience nei Xhaka hi an la lut mai lovang maw.
Source SL