Kum 25 mi Ingrid Escamilla chu Mipa pakhat a chenpui nia hriat chuan rawng takin a that a, forensic workers pakhatin a taksa thlalak a ti leaked out palh hlauh mai.
Mexico City-based artist Sofia Tello Moscarella chuan rawng taka tihhlum Mexico nula hmeltha tak Ingrid lem chu ziakin a post a, captions-ah, 'Amah chawimawina leh hriatrengnan" tiin a ziak a ni.
Mexico-ah hian mipa ten hmeichhia te an en hniam hle a, Mexico-ah hian mipa in hmeichhia an that hnem hle tawh niin an sawi.
Tunah hian hetiang thubuaiah cases 700 lai a awm a, tunah hian an chhuih chiang a ni. Activists pakhat chuan hetiang tualthahna a thlen chhan chu mipa leh hmeichhia inthliarna a tam vang niin a sawi.
Ms Ingrid Escamilla pawh hi Mexico Khawpuia a chen pui (partner) in a that a, a thah hnu hian a taksa chu fiah theih loh turin a chan hrang a ni.
He thlalak hmuh hreawm tak chu Mexicans chanchinbu-ah chhuah a ni a, en a nuam vak lo niin an sawi nghe nghe.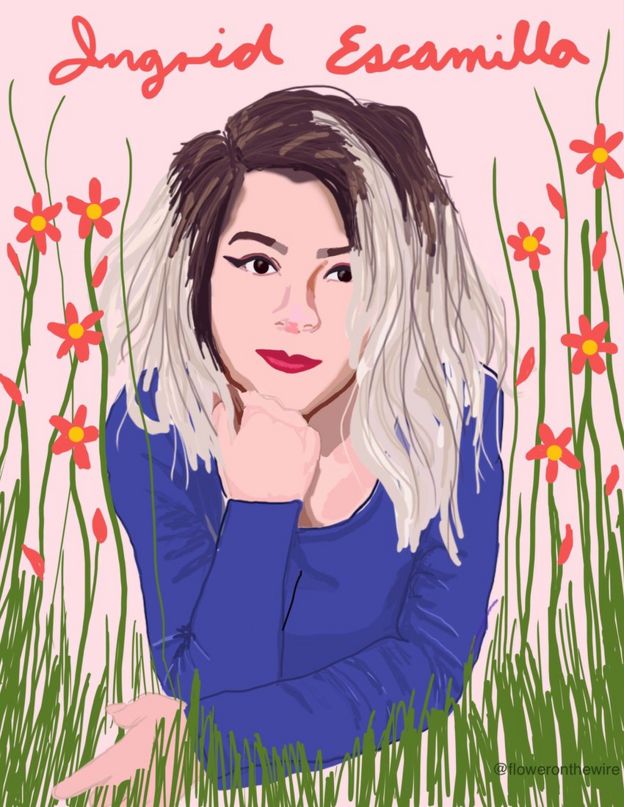 Hmeichhe pakhat chuan Twitter lamah, "Tunah chuan mi tupawhin Ingrid Escamilla hming an zawng a nih chuan hmeichhe thlalak nalh tak an hmu tawh a, hei hi amah chawimawina leh hriat reng nan a ni" tiin a tweet.
Twitter leh Instagram lamah pawh a sang chuangin Ingrid Escamilla hming an tag tawh a ni.