England defender John Stones chuan Manchester City lama a teammate Raheem Sterling chu Euro 2020 Player of the Tournament dawn phu ber niin a ring.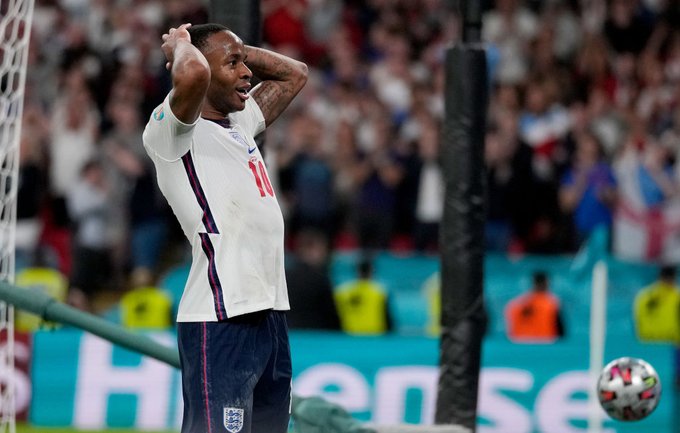 Raheem Sterling hi 2020-21 season khelh zawh takah duh angin a che tha vak lova, Manchester City tan all competion-ah match 49 a inlan atangin goal 14 chiah a khung thei a ni. Euro 2020-a England game hmasa ber Gareth Southgate-a starting line-up a a tel thei te kha mi tamtakin mak an ti hle.
Mi tamtakin mak ti mahse, Euro 2020 game hmasa bera Croatia an hmachhawn tum khan goal khat a khung a, England lamin 1-0 in hnehna an chang a nih kha. Group game hnuhnung bera Czech Republic an hmachhawn tum pawh khan goal khat a khung a, 1-0 bawkin hnehna an chang leh.
Manchester City star Raheem Sterling hian Round of 16 match-a Germanu 2-0 a an hneh tum pawh khan goal a khung leh a. Denmark nen semi final an khelh tum pawh khan extra time-ah penalty a hlawhchhuak a nih kha.
Euro 2020 ah hian Raheem Sterling hi a rawn che tha chho hle a, Euro 2020 final an luh theihnaah pawh hian player pawimawh tak pakhat a ni.
Mitamtak chuan Euro 2020 ah Gareth Southgate hian Jack Grealish, Jadon Sancho emaw Marcus Rasfhford a khelh tam tir zawk an ring. Mahse, kum 26 a upa hian England tana a tlak rih zia a pholang chiang hle.
England defender leh Man City defender John Stones chuan a teammate hian Euro 2020 Player of the Tournament a phu hle niin a sawi.
"Kei hi Raheem fan ka ni. Player of the Tournament a dawn ka ring a, a dawn lai ka hmu duh hle. Kan tana a thil tawh zawng zawng te leh game-ah a selfish loh zia a hriat theih." tiin Manchester City defender John Stones chuan a sawi.
Naktuk zan Dar 12 (AM) ah Italy nen Euro 2020 final an khel dawn a, game hmuhnawmtak a nih a rinawm.
Source SL