Cameroon chuan Africa Cup of Nations-ah Comoros 2-1 a an hneh hnuin quarter final stage an lut a, striker Vincent Aboubakar pawhin Samuel Etoo record neih, kum 14 zeta upa tawh chu a khum bawk a ni.
Kum 30 a upa Vincent Aboubakar'an goal a khung leh tak avang khan tun Africa Cup of Nations khelh mekah hian top scorer a ni mek a, goal 6 lai a khung tawh a ni. Abaubakar hi AFCON 2021 khelh mekah a che tha ang reng hle.
Samuel Etoo hi Cameroonian atang, Africa Cup of Nations tournament khata goal khung hnem ber niin, kum 2008 AFCON, Ghana-ah khan goal 5 a khung a, mahse, tun tumah Aboubakar chuan goal 6 a khung der mai, Samuel Etoo record neih lai kum 14 zeta upa tawh chu khumin, an ram record holder a nih mek thu GCB Online in a tarlang.
Amaherawhchu, Samuel Eto'o hi African Cup of Nations history bikah goal khung tam ber a ni mek a, football a chawlhsan thleng khan African Cup of Nations-ah goal 18 lai a khung tling a ni.
2021 AFCON: Vincent Aboubakar breaks Samuel Eto'o record at AFCON https://t.co/Jfxb6ehLhd

— Ghana Broadcasting Corporation (@thegbcghana) January 25, 2022
Aboubakar hian record dang a siam belh leh ngei a rinawm, Egypt star Hossam Hassan leh South Africa star Benni McCarthy hian AFCON 1998 khan goal 7 ve ve an khung a, AFCON tournament khata goal khung tam ber anni mek. Hei hi Aboubakar hian a nihrual pui theih ngei a rinawm a, a khum maithei bawk.
Source SL
READ More: Report: Anthony Martial'an club thar a hmu
Kan hriat angin January transfer window zawhna turin kar khat ai tlem chauh hun a awm tawh a, Manchester United lama hun harsa tak hmang mek Anthony Martial pawhin club thar a hmu niin report in a tarlang.
Football transfer expert Fabrizio Romano sawi dan chuan French forward Martial hi Sevilla lamah June thla thleng khel turin loana kal a tum niin a sawi.
Italian journalist Romano'an a sawi zel dan chuan Spanish club Sevilla lam chuan 2021/22 season chhunga Martial hlawh pek chu an inhuam niin a sawi bawk. Tunah hian Manchester United leh Sevilla lam pawh an inrem thawkhat tawh niin thuthang a awm mek.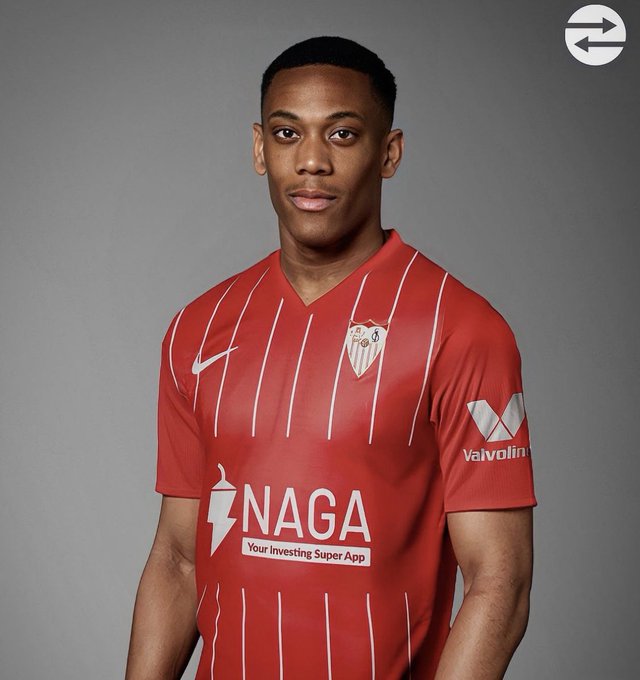 Tun season khelh mekah Anthony Martial hian Man United tan all competion ah match 11 ah inlan tawhin, goal 1 chiah ala khung thei rih a ni.
Red Devils in Premiere League match-a Aston Villa an hma chhawn tum khan Ralf Rangnick chuan squad-ah a telh lova, hei vang hian kum 26 a upa Martial chuan Ralf Rangnick hi a hek a ni.
Mahse, hemi hnu hian Ralf Rangnick chuan Brenford leh West Ham United an hmachhawn tumin Martial hi squad-ah a dah let leh a ni.
Source SL