European football tha ber Premiere League hi a hmuhnawm thei em em a, Mizoramah phei chuan kan en tam ber ani hial maithei.
Khawvel player tha tamtak te chu Premiere League ah hian an lo khel ve thin tawh a, a thente phei chu team ah kawppui tha tak an khelh pui ve thin tawh.
World Class player inkawp fuh tak tak te Premiere League ah hin kan hmu zeuh zeuh thin tawh a, tun tumah hian Premiere League history a attacking trio tha zual Top 5 te kan rawn tarlang ve leh dawn a ni.
5 Eden Hazard- Diego Costa- Willian (Chelsea)
2016/17 season khan Antonio Conte chuan Chelsea chu Premiere League nomawi a chawi pui a, defender ah 3 hmangin a lar pui hle.
A bik takin kha season-ah khan an attacking lam an tha hle. Eden Hazard leh Diego Costa hi Chelsea XI ah rinrawl ber anni a, Pedro leh Willian erawh a thlak kual ve thin. Winger experience nei tha annihna angin an tangkai pui hle.
15 – Diego Costa's goals were worth 15 points to Chelsea in the 2016-17 @PremierLeague; more than any other player in the competition. Off. pic.twitter.com/zRnJt7ZN8c

— OptaJoe (@OptaJoe) September 21, 2017
Kha season-ah khan Diego Costa chu Premiere League striker tha ber pakhat a ni. League goal 20 lai a khung nghe nghe. Hazard pawh a hla lo, goal 16 lai mai a khung a nih kha. Willian pawhin goal 8 a khung ve bawk.
4 Raheem Sterling- Sergio Aguero- Leroy Sane (Manchester City)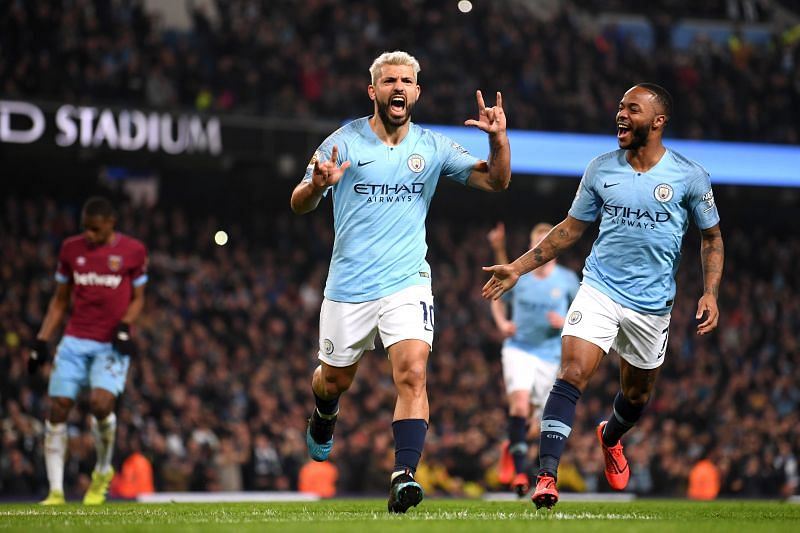 Pep Guardiola hnuaiah Manchester City chuan hun duhawm tak an hmanga tunah phei chuan, Europe team tha ber pakhat anni mek.
2017/18 Premiere League season kha mi tamtak chuan Premiere League history a ropui ber angin an sawi. Manchester City chuan table-ah point 100 lai mai an hlawhchhuak. Manchester City chu "The Centurions" tih an hlawh nghe nghe.
Kha season-ah khan Raheem Sterling, Sergio Aguero leh Leroy Sane te chu Manchester City attack tan an tangkai hle, Tunah Barcelona player thar ni mek Aguero hian league goal 21 lai a khung tling a, Raheem Sterling'an goal 18 khungin, Leroy Sane pawhin goal 10 a khung ve bawk.
2018/19 season-ah pawh khan anni pathum bawk hi an che tha leh hle a nih kha. Sergio Aguero'an goal 21 khung lehin, Raheem Sterling'an goal 17 leh Sane'an goal 10 a khung leh bawk. Tunah chuan Raheem Sterling chiah hi Manchester City player a ni tawh.
3 Mohamed Salah- Roberto Firmino- Sadio Mane (Liverpool)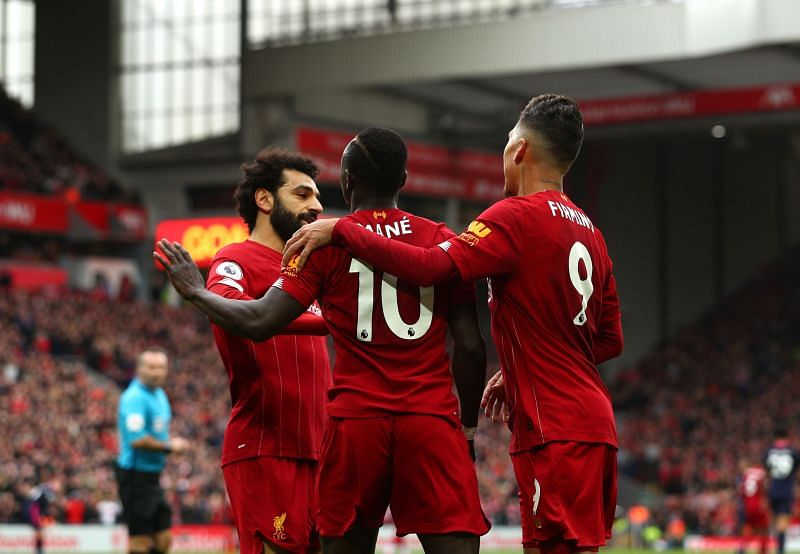 Kum 10 liamta chhung khan Premiere League trio tha ber anga sawi anni, Mohamed Salah, Roberto Firmino leh Sadio Mane te hi khawvel player tha anga sawi anni.
Jurgen Klopp'an Liverpool a enkawl hnuah khawvel team tha ber pakhat an rawn ni chhova, Kum 30 chhungin a vawikhatna atan Premiere League nomawi an chawi mai bakah, UEFA Champions League nomawi an chawi bawk. Heng hlawhtlinna an chan theih chhan pakhat chu an trio Mohamed Salah, Roberto Firmino leh Sadio Mane te vang ti ila kan sawi sual awm love.
📅 4 Years Ago Today:

✍️ @MoSalah joined @LFC for €42m from @OfficialASRoma

🏟️ 203 Games
⚽ 125 Goals
🎯 47 Assists

🏆 Premier League
🏆 Champions League
🏆 UEFA Super Cup
🏆 Club World Cup

🥇🥇 PL Golden Boot
🥇 PFA Player of the Year
🥇 2018 Puskas Award pic.twitter.com/N0mxE5TnF3

— SPORF (@Sporf) June 22, 2021
2 Thierry Henry- Robert Pires- Dennis Bergkamp (Arsenal)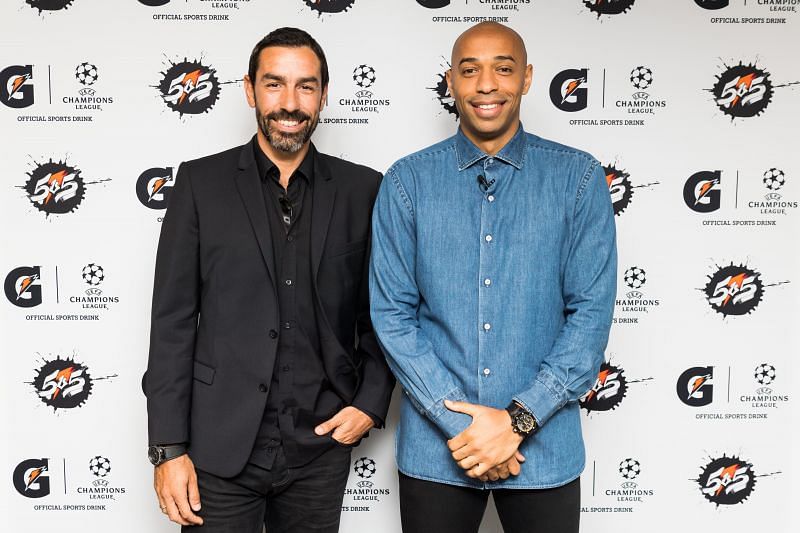 Premiere League history a attakers tha ber pathum anni, heng player pathum te hi hmunkhatah khel tlang hlawmin Arsenal history thar an siam.
Thierrey Henry hi khawvel player ropui zinga chhiar tel niin, Premiere League player tha ber anga sawi thin a ni. Robert Pires leh Dennis Bergkamp te nen Arsenal lamah khel tlangin, an ropui hle.
📅 2003/04
🏆 Thierry Henry
👕 @Arsenal
⚽️ 30 goals pic.twitter.com/MUqWUH40JN

— Premier League (@premierleague) June 24, 2021
Heng trio te hi 2003/04 season khan Arsene Wenger hnuaiah an khel hlawm a, Arsenal in unbeaten run nei chungin Premiere League nomawi an chawi a ni. Kha tihlai khan Thierry Henry chuan goal 30 lai a khung a, Pires in goals 14 leh Bergkamp'an goal 4 a khung ve bawk.
1 Cristiano Ronaldo- Carlos Tevez- Wayne Rooney (Manchester United)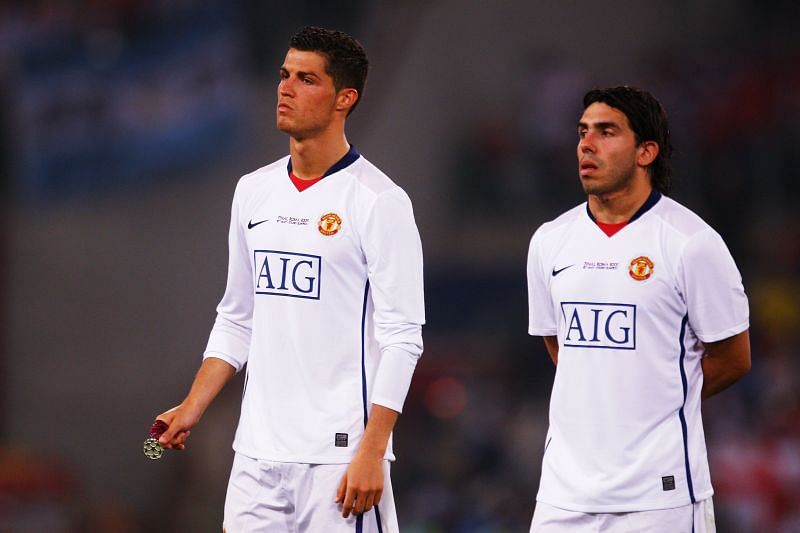 Cristiano Ronaldo, Carlos Tevez leh Wayne Rooney te hian careers tha tak an hmang tlang hlawm a, an hunlai kha chuan player tha ber ber te anni.
Anni trio hi 2007/08 season hunlai vel khan Manchester United tan an khel tlang hlawm a, Premiere League nomawi leh UEFA Champions League nomawi an chawi theihnaah pawh an pawimawh hle. Kha season-ah khan C Ronaldo chu khawvel player tha ber a ni, league goal 31 lai a khung a nih kha.
Wayne Rooney hian goal 12 a khung a, Carlos Tevez'an goal 14 a khung ve bawk. Kha tih lai khan Ryan Giggs, Louis Saha leh Nani te pawh an che tha hle, mahse, Manchester United 2007/08 season kha chu Ronaldo, Rooney leh Tevez te kha an langsar ber mai.
Source Sportskeeda