Lionel Messi leh Neymar hi Copa America 2021 a player tha ber pahnih anni. South American magician pahnih hian Copa America nomawi chawi thei turin vawi 2 ve ve chiah hnehna chan an mamawh tawh a ni.
Lionel Messi leh Neymar hian field pawn lamah pawh relationship an nei tha hle a, ram ang zawng pawhin an inhmachhawn zeuh zeuh tawh a, tun tum Copa America 2021 final ah pawh hian an inhmachhawn thut thei a ni.
Argentina hian semi final-ah Colombia an hmachhawn anga, Brazil in Peru an hmachhawn ve bawk ang, Argentina leh Brazil hi final khel tura rinkai ber anni mek.
Lionel Messi leh Neymar hi Copa America 2021 ah an che tha ve ve a, tournament zawh rual hian record thar siam tur an nei ve ve bawk. Lionel Messi hian a ram Argentina tan goal 76 lai a khung tawh a, Pele umphak nan goal 1 chiah a mamawh tawh a, goal khung theihna chance a la nei mek a ni.
Chutiang bawkin Neymar pawhin a ram Brazil tan goal 68 lai a khung ve tawh a, a career tawp hun tur thlenga chhut chuan Lionel Messi aiin international goal a khung tam thei zawk dawn niin a lang. Neymar hi Brazil player tha ber pawl a ni a, international stage-ah ram tan assist vawi 49 lai a nei tling a ni.
Copa America 2021
Neymar'an Brazil chu chet that pui hle a, chutiang bawkin Lionel Messi pawhin Argentina a chet that pui ve bawk.
Messi hian match 5 a khelh tawh atangin goal 4 a khung mai bakah assist vawi 4 lai a nei tling a ni. Copa America 2021 ah hian free kick vawi 2 hmanga goal khung pakhat chiah a awm a, chu chu Lionel Messi khung a ni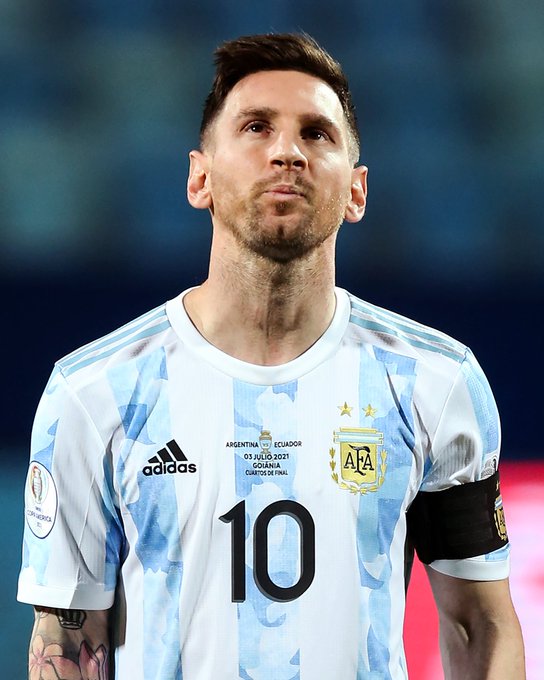 Neymar pawh Brazil tan a che tha hle, Copa America 2021 khelh mekah goal 2 a khung a, assist vawi 2 a nei mek bawk. Mahse, PSG superstar hian match hnuhnung vawi 3 ah goal a khung thei bik lo, mahse, semi final-a hian a khung thei maithei.
Neymar hi che tha ve viau mahse, Lionel Messi kum ngaihtuah chuan Messi hi a che tha zawk ti ila kan sawi sual awm lova, tunah hian kum 34 laia upa a ni tawh a, mahse, goal khung lamah erawh ala duailo hle.
Source SL