2021 Ballon d'Or boruak pawh a tang chho ve zel a, Lionel Messi pawh kuminah chuan dawng tura rinkai ber pakhat ani mek a, Ballon d'Or vawi 7-na tur a dawn ringtu an awm nual. Mahse, Paul Pogba leh John Terry te chuan Chelsea star N'Golo Kante chu kumin Ballon d'Or dawng tura an rin ber leh phu ber niin an ngai.
Season hmasa lama Chelsea in UEFA Champions League nomawi an chawi tumah khan Kante hi player che tha ber pakhat ani a, Paul Pogba kiangah khelin Eurosport interview anneihnaah pawh Pogba hian Kante'an UEFA Champions League nomawi a chawi a nih ngat chuan Ballon d'Or dawn a phu ber tiin alo sawi tawh a nih kha.
"A chet dan chungchang kan sawi tam hle a, mahse, englai pawhin a che tha renga ni. Hun liam tawha ka sawi pakhat chu, Chelsea in UEFA Champions League nomawi an chawi a nih chuan, Ballon d'Or hi ata a ni, a phu ber bawk ang tih hi a ni." tiin Pogba chuan a sawi.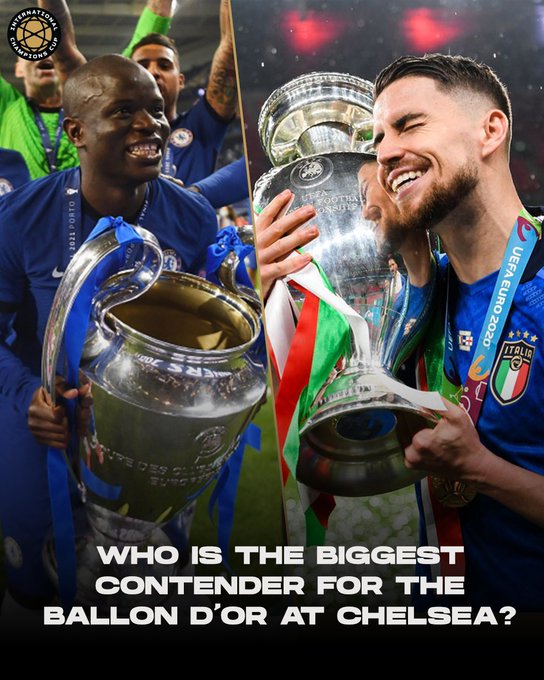 Chelsea legeng John Terry pawhin Paul Pogba thusawi hi pawmpuiin, Stadium Astro-ah N'Golo Kante chungchang sawin, kumin Ballon d'Or dawn a phu ber niin a sawi.
"Kante hi player 11 ang mai a ni. A thil tih te, a chetna hrim hrim en hian, top class player a ni. Ballon d'Or a dawn ngei hi ka duhsak hle a, a phu ber pawh ka ring a ni. Mi fel tak a ni a, a thil tih tur tha takin a ti a, buaina atang a inthiar filim zel."
Euro 2020-ah khan France an che tha lo hle a, hei vang hian N'Golo Kante tan 2021 Ballon d'Or dawn a har deuh maithei?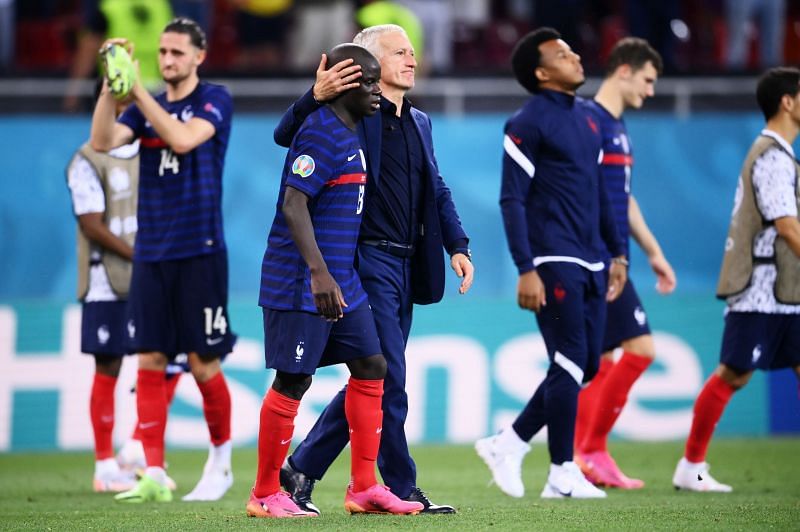 Euro 2020 khelh takah khan duh angin France lam an che tha lo hle, Round of 16 ah Switzerland lamin an pet chhuak a, hetihlai hian Jorginho leh Lionel Messi chuan Euro nomawi leh Copa America nomawi an chawi ve ve. Hei vang hian Ngolo Kante tan tlemin chance a chhe deuh hlek dawn niin a lang.
Ngolo Kante hi Lionel Messi angin goal khung tam lo mahse, a generation a midfielder tha ber pakhat a nih zia chu a chiang a ni.
2021 Ballon d'Or dawng tura rinkai zingah hian Lionel Messi, Jorginho leh Robert Lewandowski te an langsar hle a, Kante hian Season bul a tan that viau a, UEFA Nations League semi finals a, France a chet that pui chuan, Ballon d'Or dawn theihna chance tha tak ala nei thei dawn a ni.
Source SK