Chelsea chuan UEFA Super Cup final-ah Nilaizan khian Villarreal an hmachhawn leh dawn a, Thomas Tuchel hnuaiah hian chet that chhunzawm an tum ruh hle. German coach Tuchel hian Blues lam a chet that pui ang reng a, season liamta khan UEFA Champions League nomawi a chawi pui mai bakah FA Cup final a luh pui bawk. FA Cup final-ah erawh Leicester City an hneh lo a nih kha. UEFA Super Cup-ah hian Villarreal an hneh thei mai ang em?
Chelsea chuan Inter Milan striker Romelu Lukaku chu an la lut hnaih tawh hle niin an sawi a, hetihlai hian tun summer transfer window-ah player dang hmangin an attack lam thuam that an tum tho niin an sawi. Chelsea hian an player thenkhatte theih ang angin an chhuahtir dawn a ni.
Engpawhnise, August ni 9 atang Chelsea transfer news thenkhatte kan rawn tarlang ve leh dawn a ni.
Chelsea in FC Barcelona rawlthar Ansu Fati lak luh an tum dawn
Caugh Offside via Todo Fichajes in an tarlan dan chuan, Chelsea hian Barcelona rawlthar Ansuti Fati lak luh an tum dawn niin an tarlang. Chelsea attacker Timo Werner leh Hakim Ziyech ten an chet that vak loh avangin an attack lam thuam that an tum hle a, Romelu Lukaku hi Stamford Bridge lama lut tur anga sawi ni mek mahse, Thomas Tuchel hian player tha dang ala melh reng a ni.
FC Barcelona rawlthar Ansu Fati hi player naupang talent nei tha tak a ni a, Camp Nou lamah pawh a che hit ang reng. Tun hnaiah phei chuan Lionel Messi rokhawmtu tur anga sawi a ni hial.
Mahse, tunah hian Camp Nou lama Fati contract chungchangah a representative a lungawi vak lo niin report in an tarlang. Hei vang hian FC Barcelona a chhuahluihtir duh niin an sawi. Amah la lut duh ah hian Chelsea an rawn lang nghal a, Bayern Munich pawh an rawn lang ve leh niin an sawi.
Sergio Aguero pawh Chelsea lamin an beisei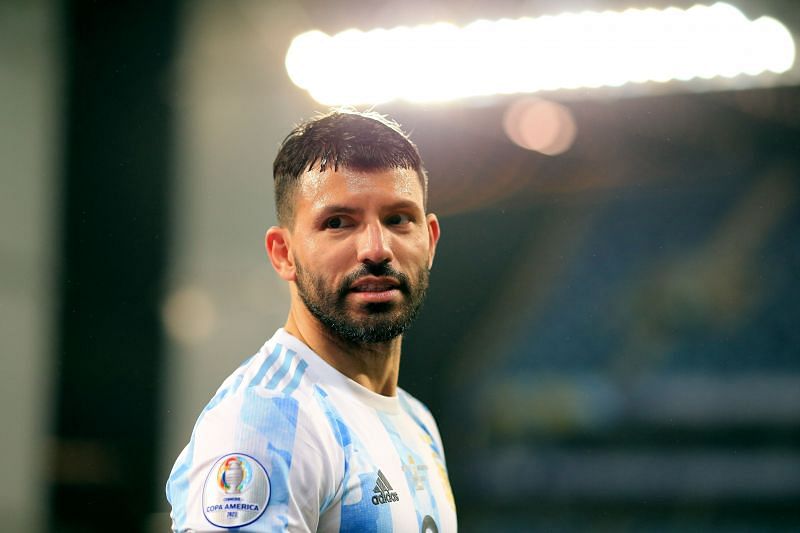 The Hard Tackle via Fichajel tarlan dan chuan Sergio Aguero la tur zingah Chelsea an tel ve niin an tarlang. Chelsea hian an striker kawl lai Tammy Abraham thlaktu tur an zawng ve reng niin an sawi a, ani hi tun summer-ah Stamford Bridge chhuahsan tur anga sawi a ni.
Lionel Messi'an FC Barcelona a chhuahsan hnuah Sergio Ramos hmalam hun pawh a chiang leh tawh lo chhuak tur anga sawi a tam hle. Ani hi Premiere League lama experience nei tha a ni a, Chelsea lamin lak luh an tum dawn niin an sawi.